Soltis Ltd. was established in mid 2009, following the closure of sea salt processing and marketing activities in the DrogaKolinska company. Before that, the company founders were for more than a decade gaining experience in the DrogaKolinska's, previously Droga's, Sol profit center that was housed in the ancient salt warehouses known as Magazen Grande and Monfort in Portorož.
Based on the knowledge and the experience from the former Droga company as well as on our firm commitment that Droga Table Sea Salt contains no anti-caking additives, Soltis Ltd. continues to provide sea salt for domestic and industrial use as well as for de-icing.
With our business partners, we provide our customers with reliable delivery of a wide range of products from the highest quality sea salt at competitive prices.
COMPANY INFORMATION:
Official name: Soltis d.o.o.
Address: Ankaranska 7, SI-6000 Koper, Slovenia
Registry number: 3526402000
VAT ID number: SI 97328260
IBAN: SI56 1010 0004 6432 828 (Banka Intesa Sanpaolo d.d.)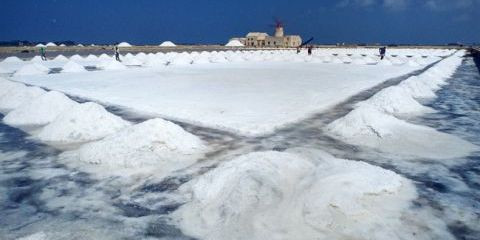 Soltis d.o.o.
Ankaranska 7
SI-6000 Koper
T: +386 (0)40 457 759
T: +386 (0)31 302 635
E: info@soltis.si